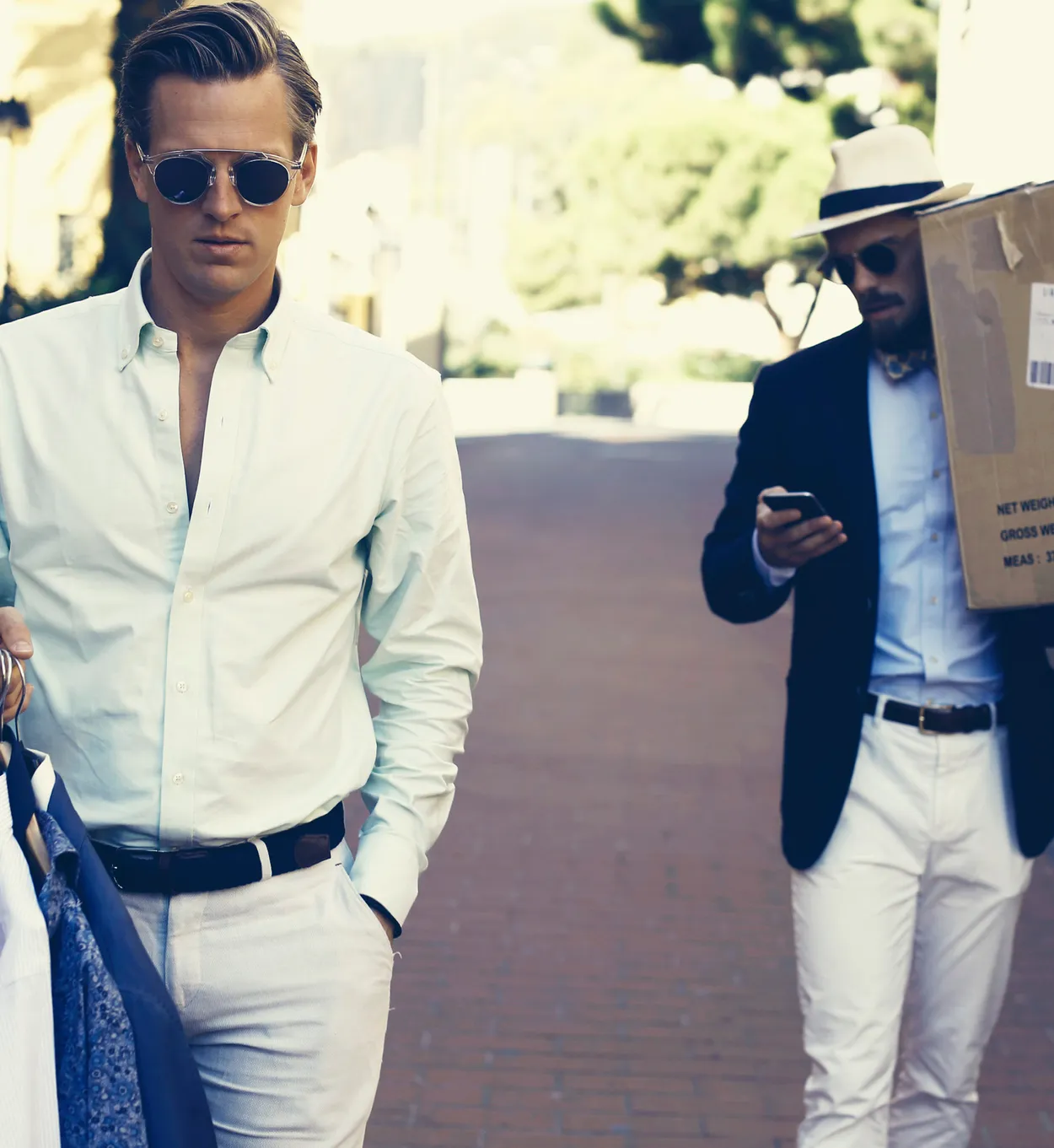 Leading the way of affordable luxury
Two friends had a vision: to spread and lead the way for smart casual affordable luxury by creating a brand that could follow them through life. Whether jetting off to the South of France for a well needed holiday, performing at the office or attending a weeding, they made it their day-to-day attire. A vision and a dream now brought to perfection with rigid standard of quality, craftsmanship and creativity.
John Henric was founded in 2008 in the historical city of Lund in Sweden, back in the days John Henric produced high quality accessories for high-end fashion boutiques. Later John Henric branched out and started producing shirts, knitwear, trousers and bags, which made the brand well known.
John EKSTRÖM
CEO of John Henric
CEO of John Henric
NICKLAS NORDBERGH
Creative Director John Henric
Creative Director John Henric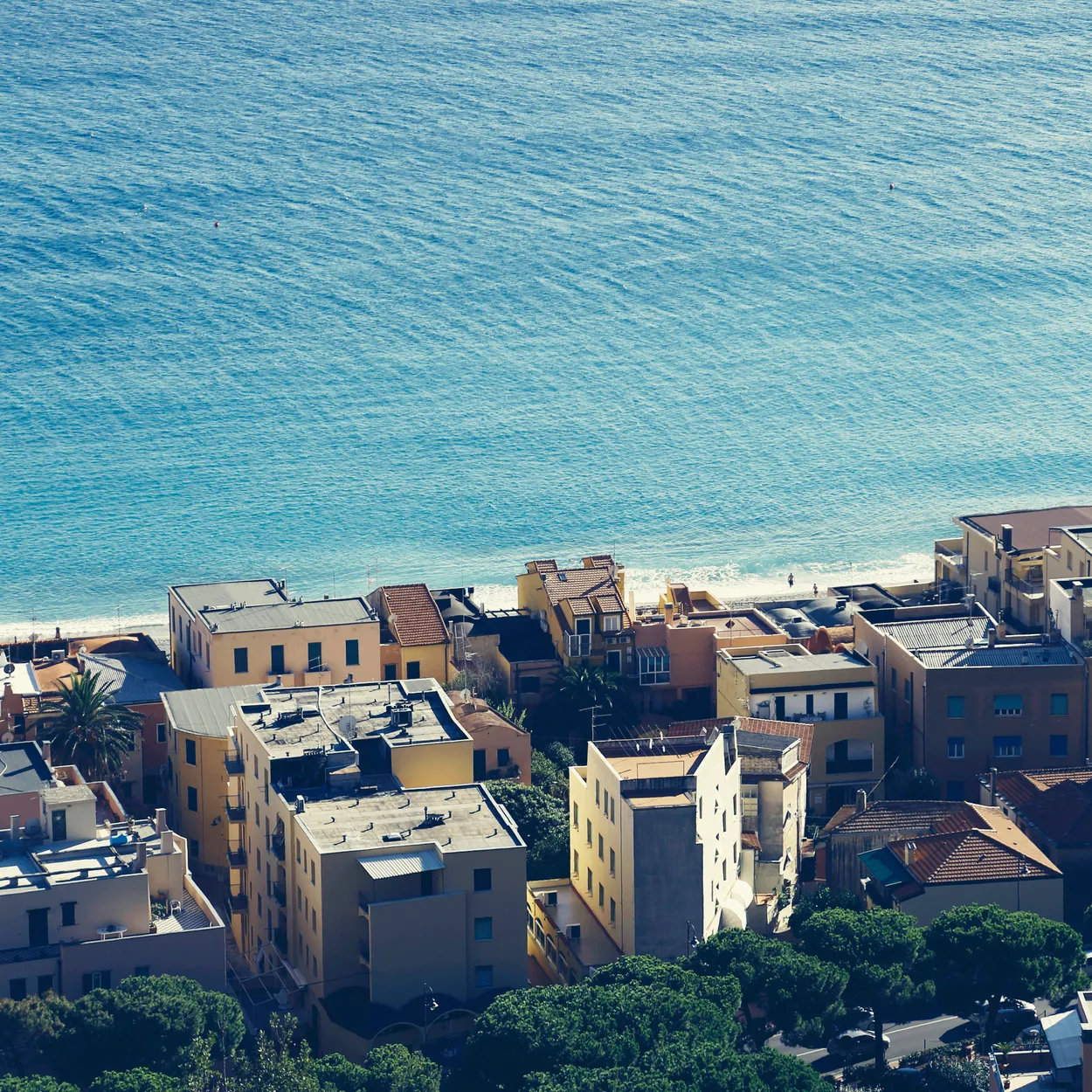 Affordable Luxury
High-quality, genuine craftsmanship, affordable prices, how is that possible? John Henric is an exclusive producer-to-consumer brand. This means that we have cut out all the middlemen and only sell directly to you. We create affordable luxury products that would make all the difference with a rigid standard of quality, craftsmanship and creativity
Since we skip middlemen, you skip the markup.
Unlike traditional fashion companies John Henric collaborates with small family-owned manufactures where trust and long-lasting friendship is prioritized.
Their speed and know how allows us to respond to seasonal and fashion changes very quickly and we can create new collections every month instead of traditionally two or four times a year.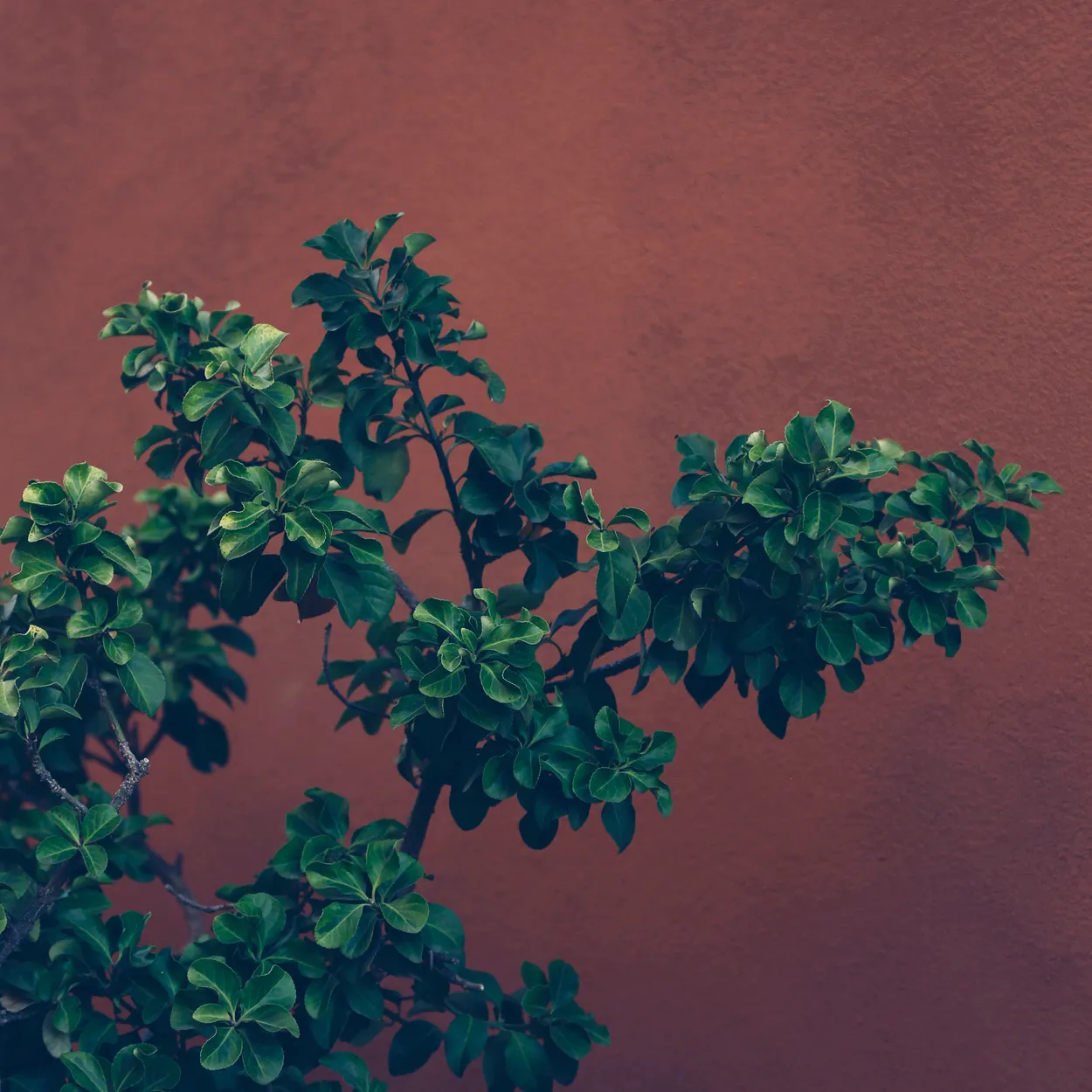 Responsible slow fashion
We are continuously striving to produce our clothes in an ever fairer and environmentally friendly way. Yes, it's a challenge but we will do our best and are always trying to be opened minded. Sustainability is not only about production. It's also about what kind of garments you present to the world and the people behind the clothes. We think that the biggest impact for change is to move from fast consumption to long lasting products made with genuine craftmanship.
We work with trusted and licensed producers.
As with all friends we keep close contact through regular visits making sure they and their staff are fine.
We're all about making clothes with long-lasting quality and design. The least eco-friendly product is the one you have to replace every other week.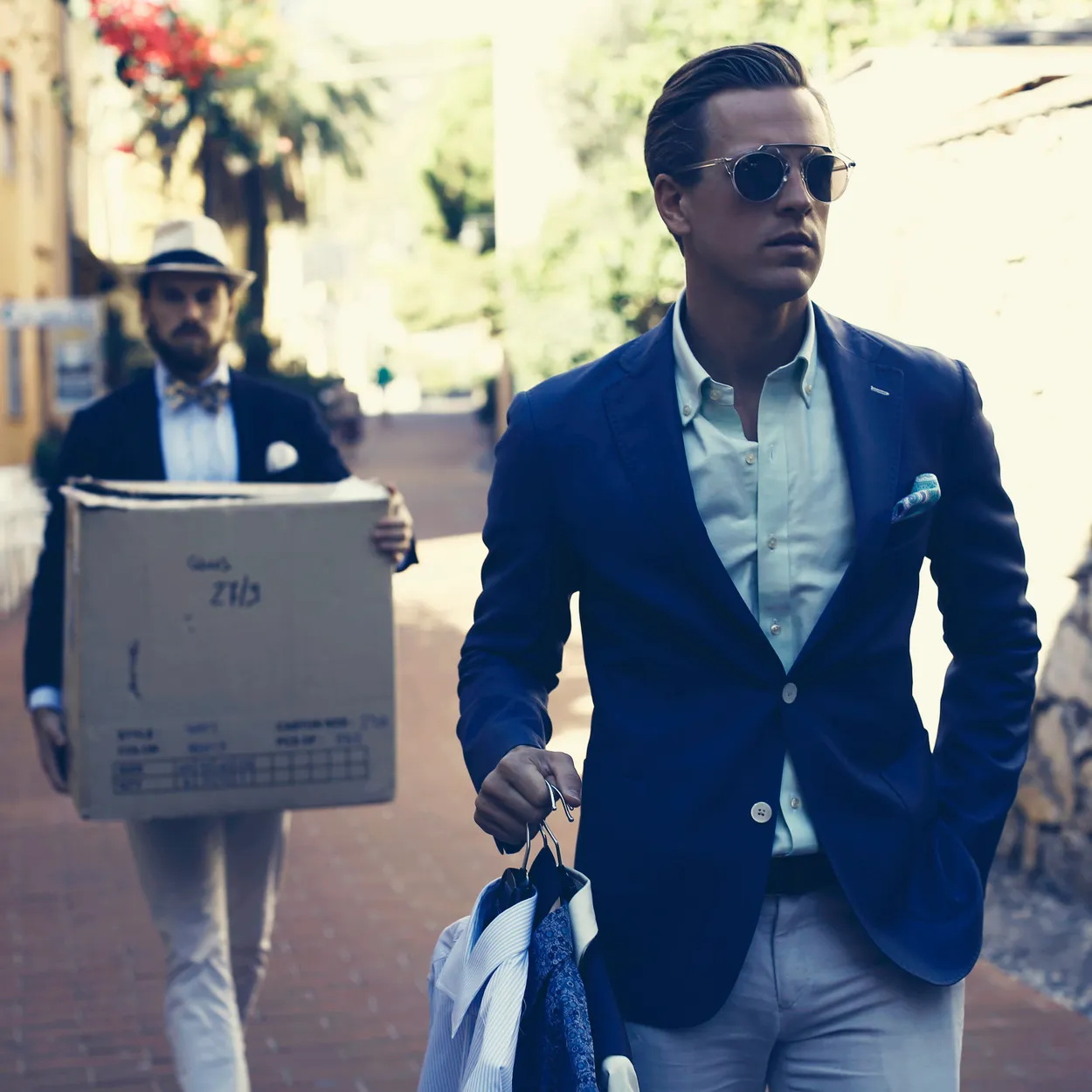 John Ekström
CEO of John Henric
John had studied international business and marketing for four years before he and his good friend Nicklas Nordbergh started their John Henric adventure. John wanted to develop and launch a niched accessory brand on the global market and build his own brand from A to Z: all driven by the passion for entrepreneurship and love for fashion. Mixing a massive load of ambition, business know-how with a personal touch, John runs John Henric with fast decisions and a unique go-get-it attitude.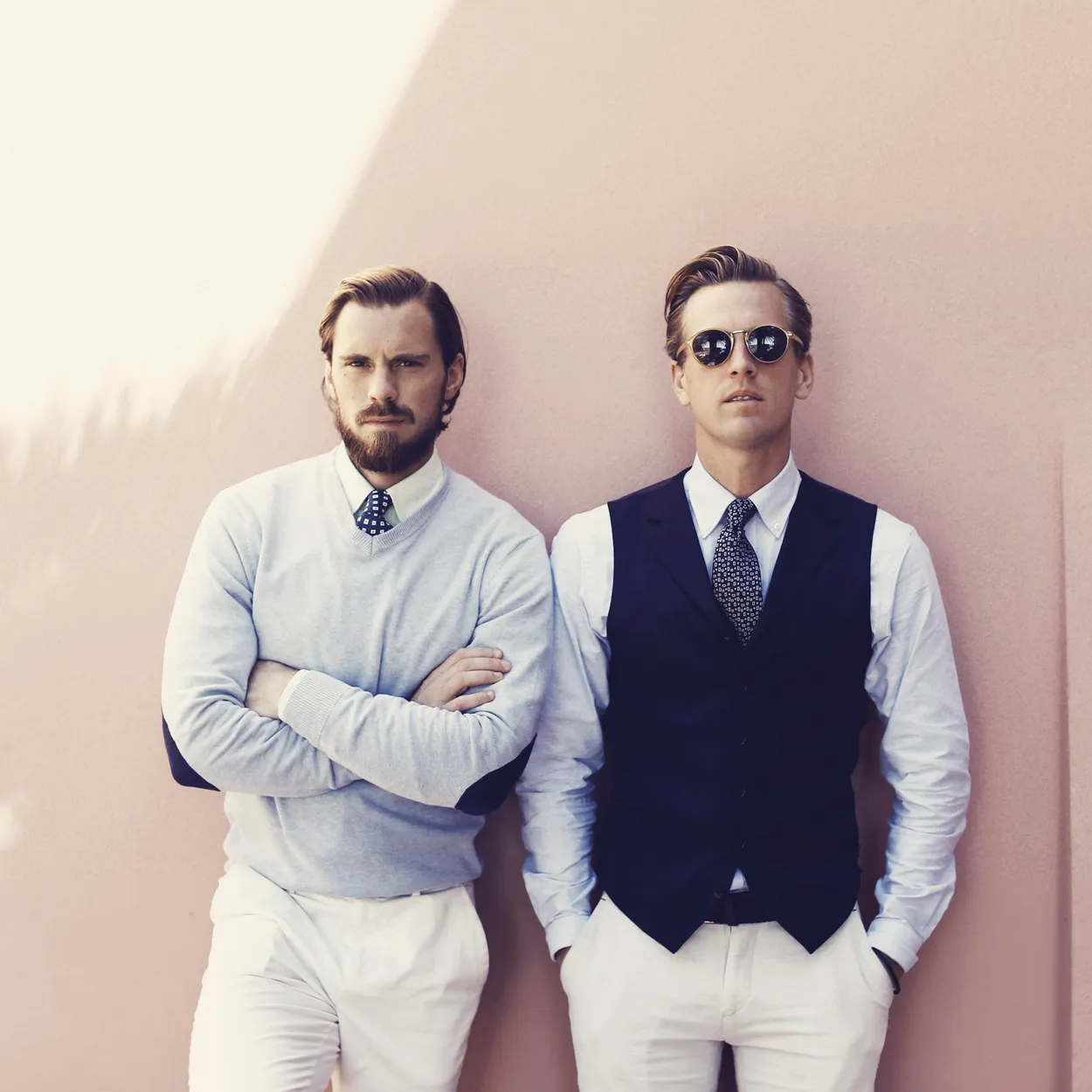 Nicklas Nordbergh
Creative Director, John Henric
Nicklas had studied business and accounting in the legendary city of Lund, Sweden to win time to find his place in the fashion world when he met John and a unique bromance arose and John Henric was created. Nicklas works extremely hard and is never satisfied, always pushing himself to the limit. He saw a gap in the market and wanted to create timeless and elegant accessories for men with a twist by adding more feeling, colors and unique patterns and fabrics. The goal then and today was to turning simple and overlooked male accessories into fun, creative and expressive success stories.