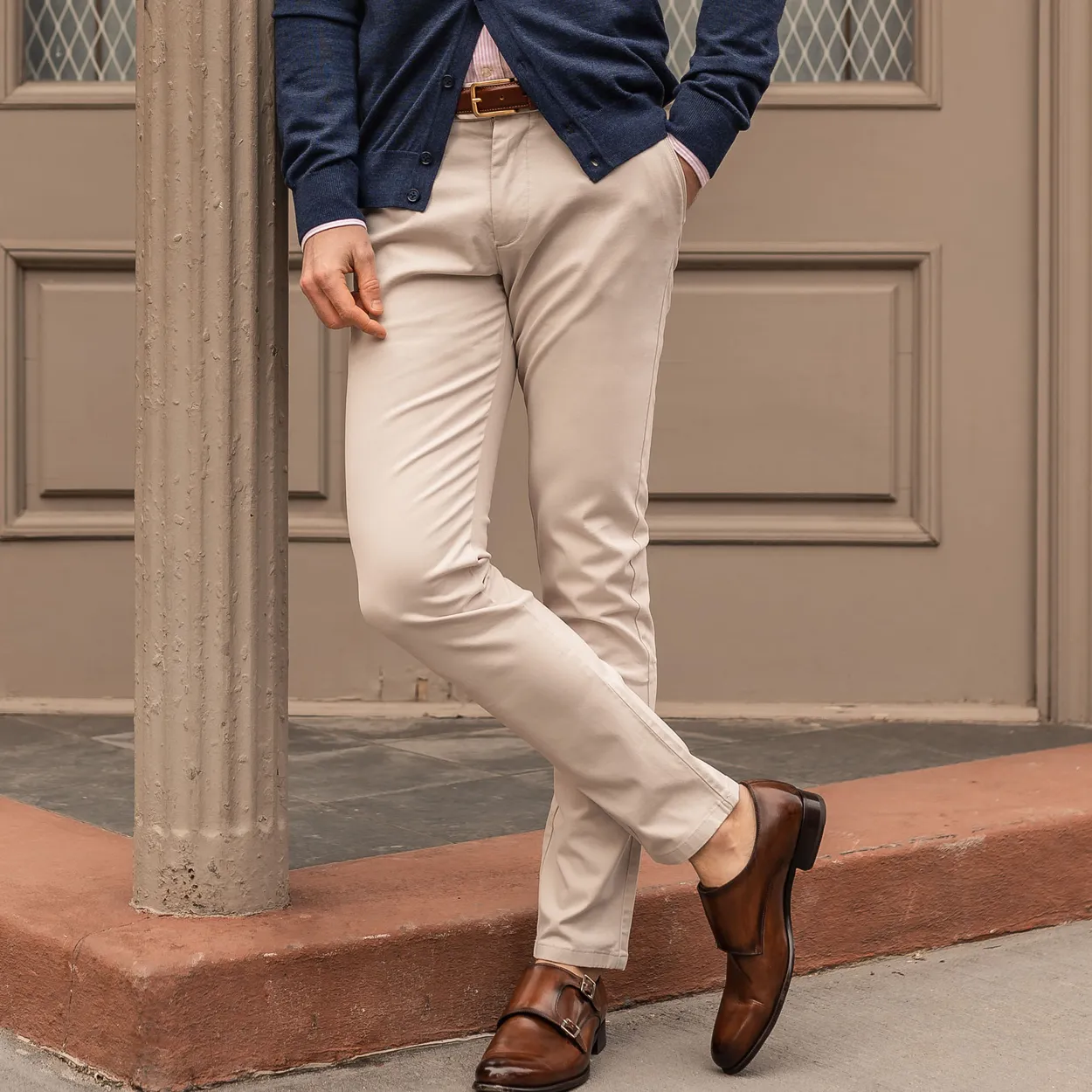 Style advice

How To Wear Chinos

Just as with other types of garments, the style and fit have varied over time. For instance, the fit on chinos in recent years have been much slimmer than of the original ones. Regardless of current trends, there are a few things worth considering.
Color-wise, there is always the most classic khaki or navy chino. You can't really go wrong with neutral and earthy tones, but here is also your chance of expressing yourself based on your personal preferences. A mid to high rise is generally more flattering and definitely advisable if you plan to wear the chinos with a sport coat. Men's Chinos are probably the most versatile pants you can wear, easily dressed up with a sport coat, shirt, and tie, paired with some well-polished oxford shoes, and equally easily worn with just a t-shirt and sneakers. This means they work excellently in most modern work (or work from home) or school conditions as well as a go-to option off-work. You can have your John Henric chinos hemmed to your preferred length but also wear them rolled up. Jacket, shirt, knitwear, t-shirt; chinos open up for almost endless opportunities.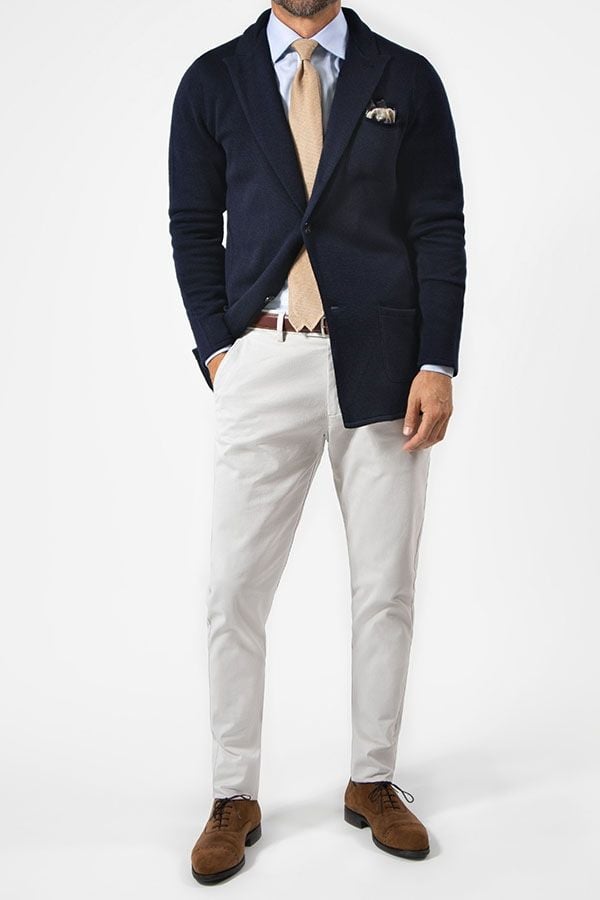 Keeping it classic
Chinos in a neutral color, combined with a navy jacket, a well-ironed dress shirt, and a subtle tie provides a classic and professional look. The unique print pocket square adds that extra touch.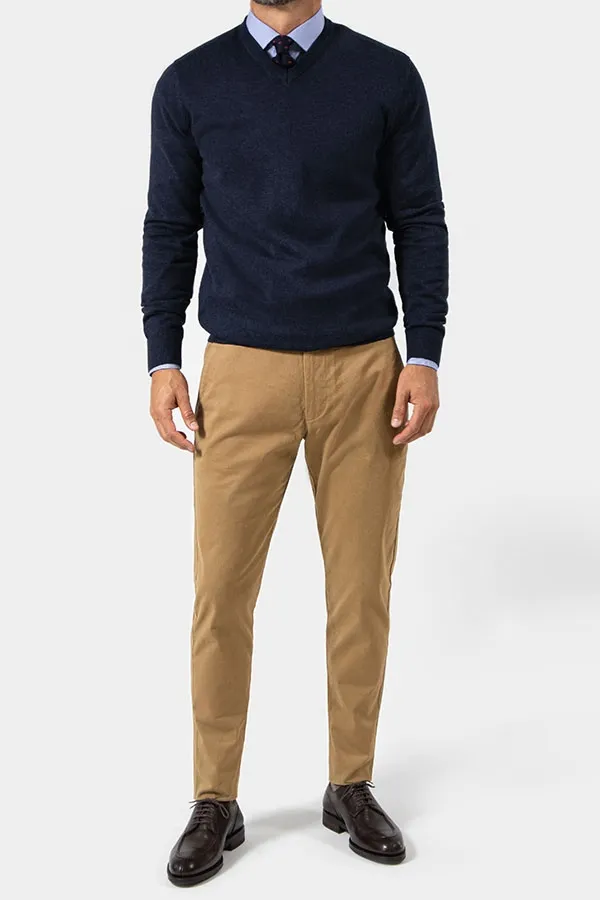 Casual preppy
A pair of khaki chinos is the most classic option and works with almost anything. A v neck sweater over a subtly patterned shirt and a tie gives some visual interest and a very versatile and modern preppy look that works across many settings.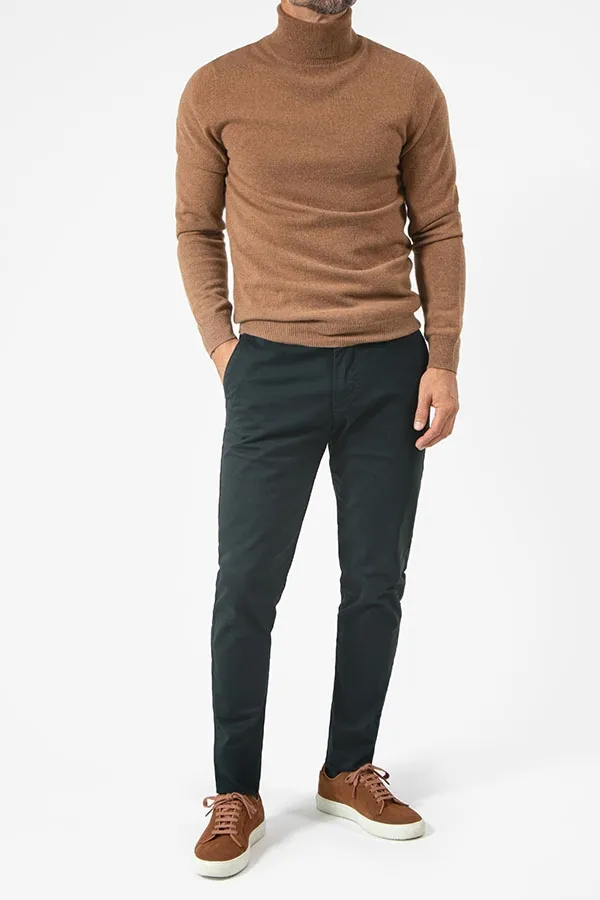 Cashmere coziness
A cashmere turtleneck sweater and chinos ultimate comfort yet sophisticated. Sticking to colors like rust, green, and earthy tones give a warm and pleasant vibe and a casual appeal while looking effortlessly composed.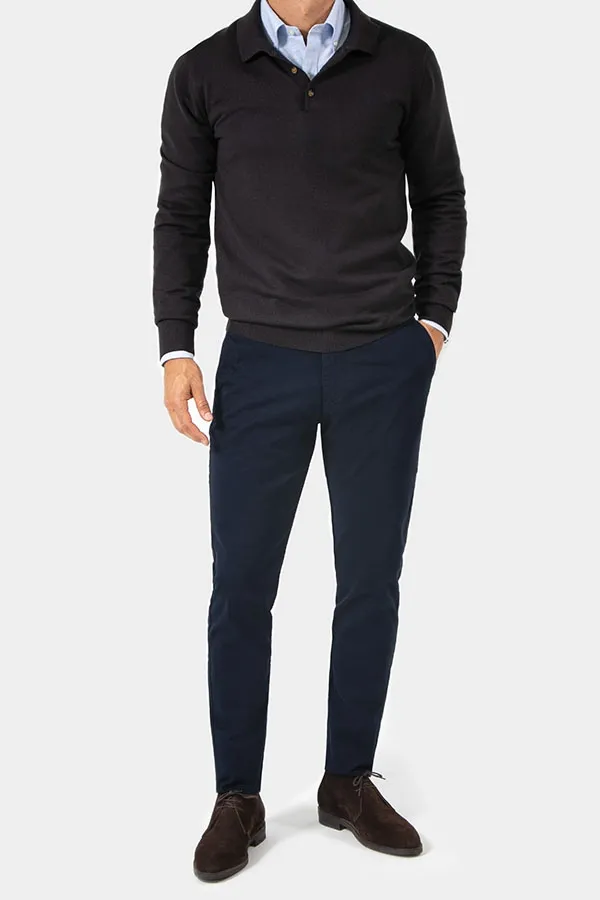 Smart Casual
The navy chinos and the light blue button-down shirt provides a solid base for this cozy down to earth look. Adding a layer of merino knitwear in a classic color adds not only warmth but a level of sophistication to the look.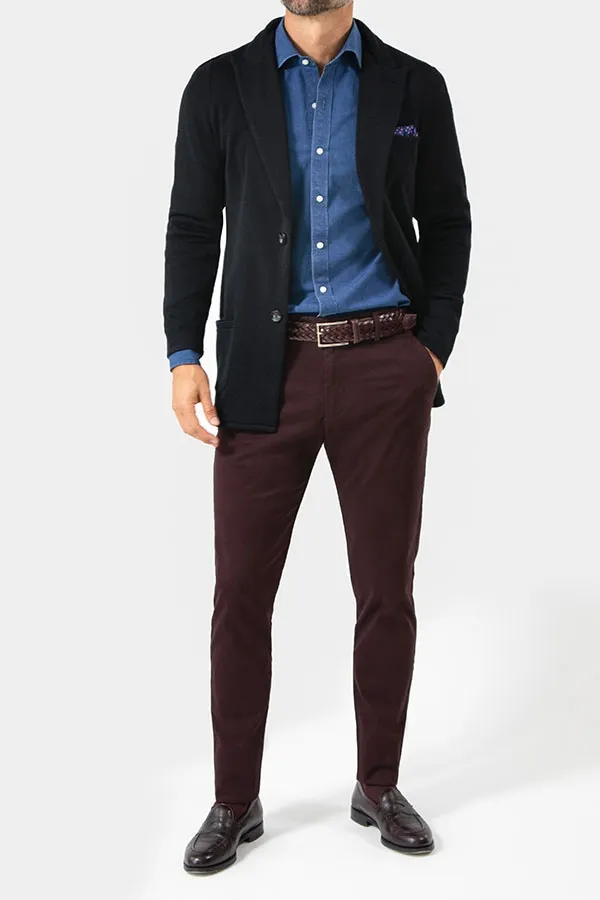 Denim shirt
With a colorful chino, and denim shirt is a very nice companion. The knitted jacket makes the outfit appear well dressed while still relaxed.