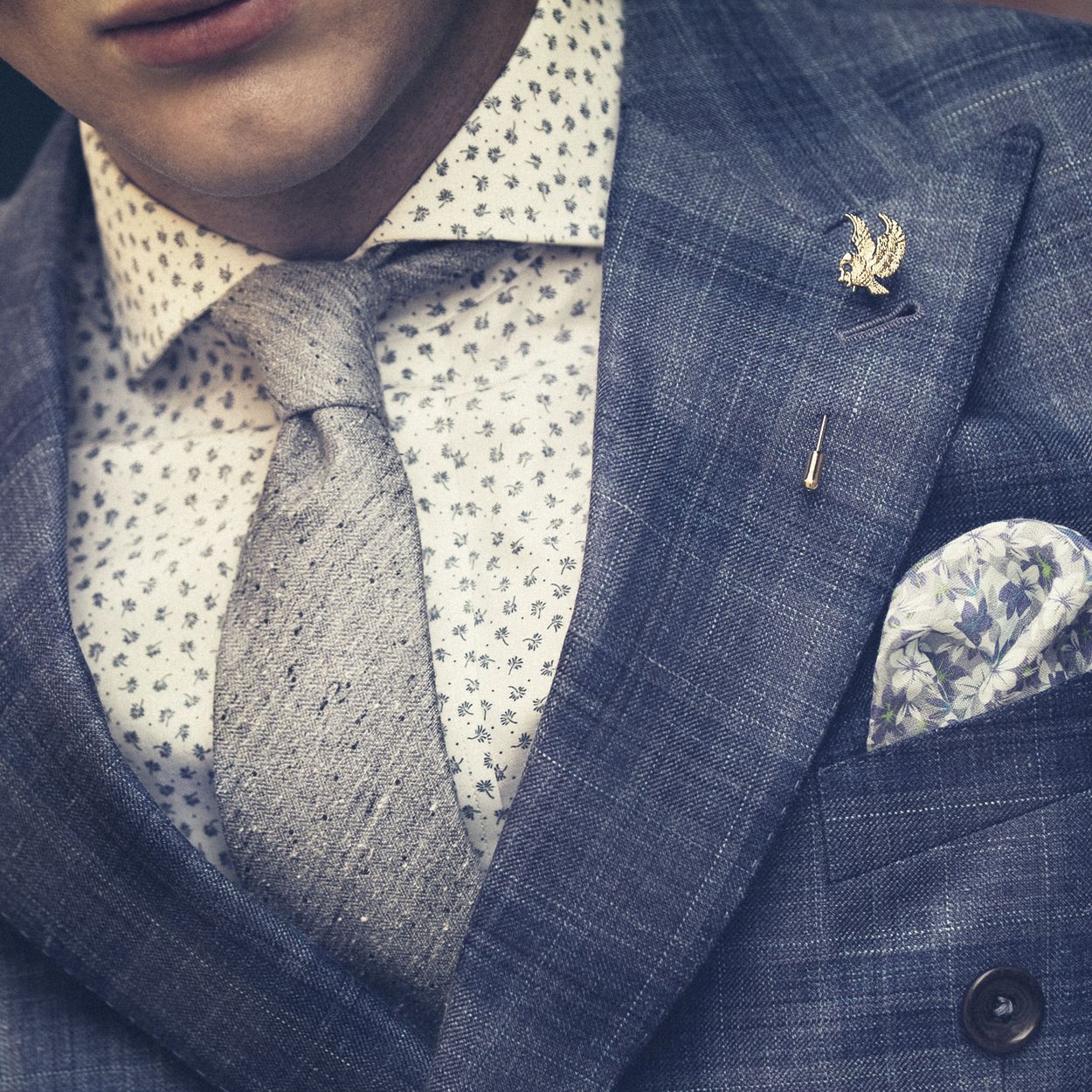 Style advice

How To Wear A Lapel Pin

Perfection lies within the details. It is the accessories that lifts, up brings, an outfit. And thus also a man's expression.
How a man chooses to dress reveals, not only, a lot about himself, but also how he regards his peers. A lapel pin is the discrete, the elegant accessory one garlands an outfit with. But how should one wear a lapel pin? We're happy to share our thoughts with you on how to wear a lapel pin.
Text: Emanuel Kristing | Photography: Ion Kombokis Lancing | Published: 2019-07-10
A man's wardrobe is often filled with neat clothing, but seldom with personal expression. Why is that? Because a man's clothes in general, and a suit in particular, leaves little room for personal details. Naturally a man can circumvent this by wearing rings etc. but traditionally - historically - a man's outfit leaves little room for personal imprints. The formal wear of a man is designed for formal gatherings where the purpose hasn't been to stand out. It could either be seen as dull, or it could be seen unitary. Either way it is homogenous, which is suitable for work.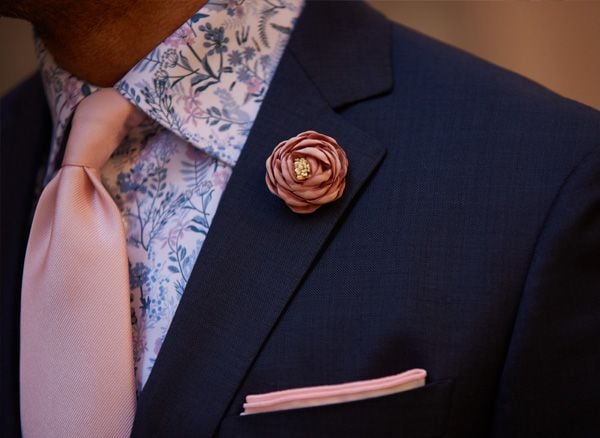 What is a lapel pin?
A lapel pin is the pin one attach to the lapel. In most occasions it has no purpose but to be seen as purely decorative, but of course there are exceptions. If a man's been attending a certain school or if he's been in the Navy, it is not unusual to bring discrete accessories home. As an elegant wink to the exclusive party he's been part of. Those sort of details are the perfect ice-breakers - make sure to use them.
Think about how to pair it
The first thing one should think about when investing in a lapel pin is for what purposes the lapel pin are going to be used for. A bombastic, majestic boutonnière is not going to be suitable for a job interview. Neither would a political symbol do well at a party. Therefore, make sure to adjust your accessories to the social situation you'r going to attend. The following leads could perhaps be of service. If a wedding, or a formal happening, is forthcoming - you do wisely to tone your accessories down. Stick to the classics: a white, red or rosé colored boutonnière is the opposite of boring. It has been elegant for over a century and it will continue to be elegant over the next century.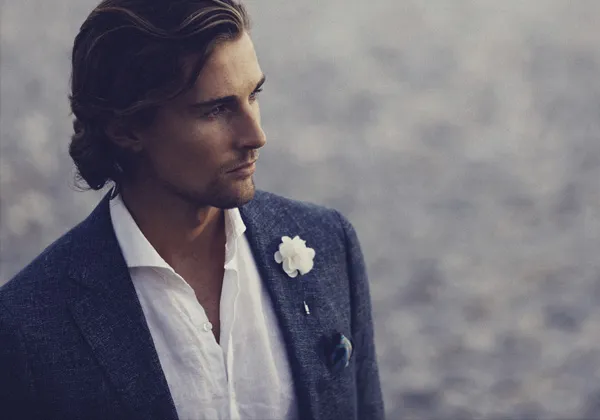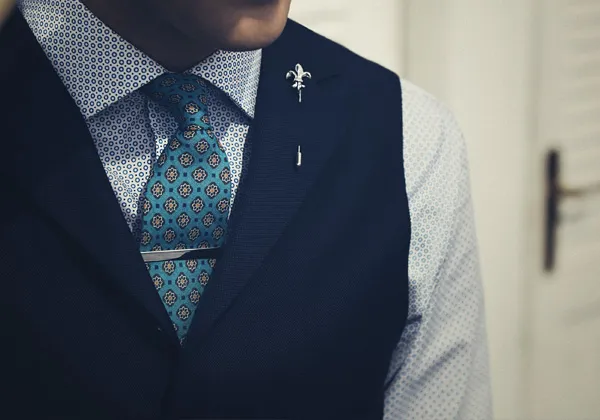 If instead the soirée your planning to attend is during the day in Florence, Italy it is with certainty a better idea to use a statement lapel pin. It could easily be in a contrasting color to the jacket. Although we do want to recommend you wearing a neutral colored shirt, especially if your tie is also patterned. Remember: less is often more. But naturally, there must be balance. For the ones who want to dress more discrete there are plenty of ways on how to wear a lapel pin. By color coordinating the lapel pin with the remaining outfit one can accomplish quite a lot with relatively discrete means. Tone-on-tone is a smart way of doing so. A neat blue lapel pin to a blue suit is always a good choice. Or perhaps a discrete moss green one to a beige linen jacket. Either way a lapel pin is a nice way of letting your surroundings know you care about how you look. We hope you feel more confident now on how to wear a lapel pin.