How to wear a knitted blazer?
No shoulder padding and completely unlined and unconstructed. In other words, the knitted blazer is a perfect casual yet tailored choice. There are many benefits of our multi-purpose knitted blazers but first it's time to learn how to layer with ease and get the most out of this versatile knitwear.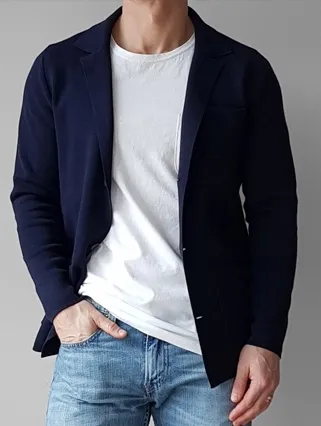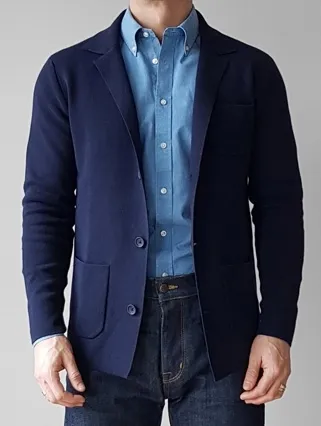 Denim Look
For a simple yet effective tonal denim look, pair a denim shirt - a button-down collar is a nice touch – and a pair of denim jeans with the blazer. Preferably, you stick to different shades of blue.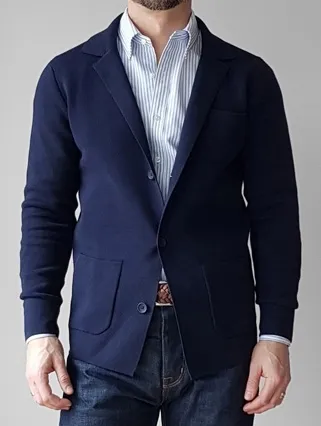 Everyday Stripes
For a casual everyday look, just replace the denim shirt with a stripe button-down oxford shirt and add a braided leather belt.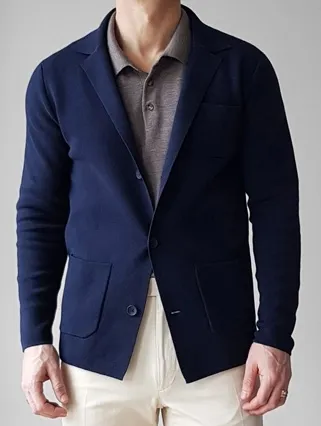 Weekend Look
Want to feel comfortable yet stylish for that special weekend gathering/party? A short- or long sleeved polo shirt and a pair of lighter color cotton trousers, or even linen if the weather allows, is the perfect combo.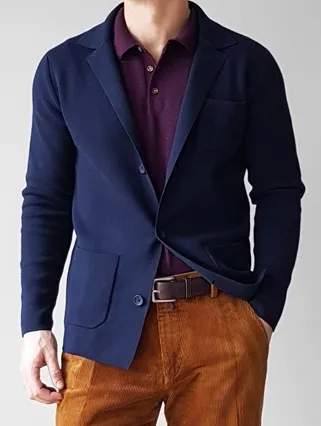 Cognac & Burgundy
Prefer to enjoy a nice cognac not only in your glass but also as the color of your corduroy trousers? Add a burgundy, green or grey polo knit or turtleneck, and a leather belt.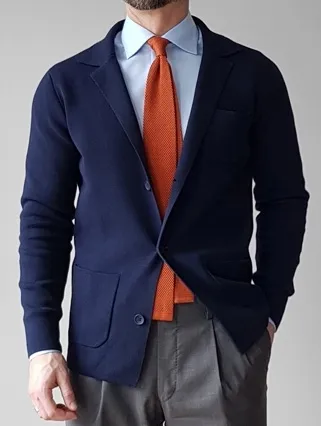 Casual Business
By replacing the button-down denim shirt with a light blue cut-away collar shirt, removing the pocket square and the cotton trousers you will be considered well, but not too formally, dressed in almost any office. A pair of dark colored jeans is also a great option.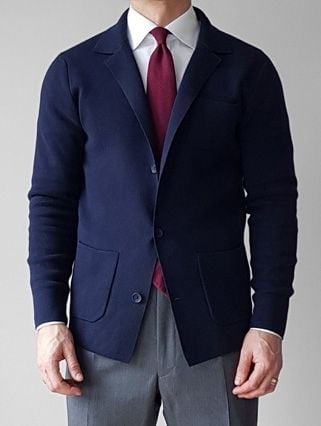 Business Uniform
The classic menswear uniform with a twist. A navy blazer, white shirt, grey wool trousers, and tie in burgundy or some other traditional color is among the most classic thing you can wear. A silk grenadine tie, with its distinct texture, is also one of the most versatile options of all.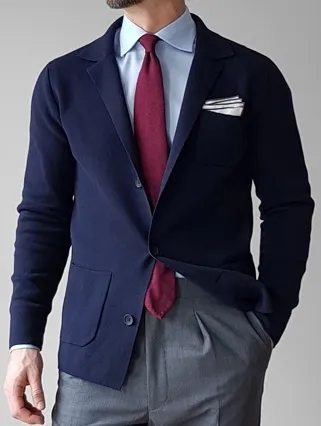 Business Uniform Plus
If you want to take it to yet a more formal level, still without wearing a traditional wool blazer or suit, and feel a bit adventurous, adding a pocket square in silk, linen or cotton will add that extra something.